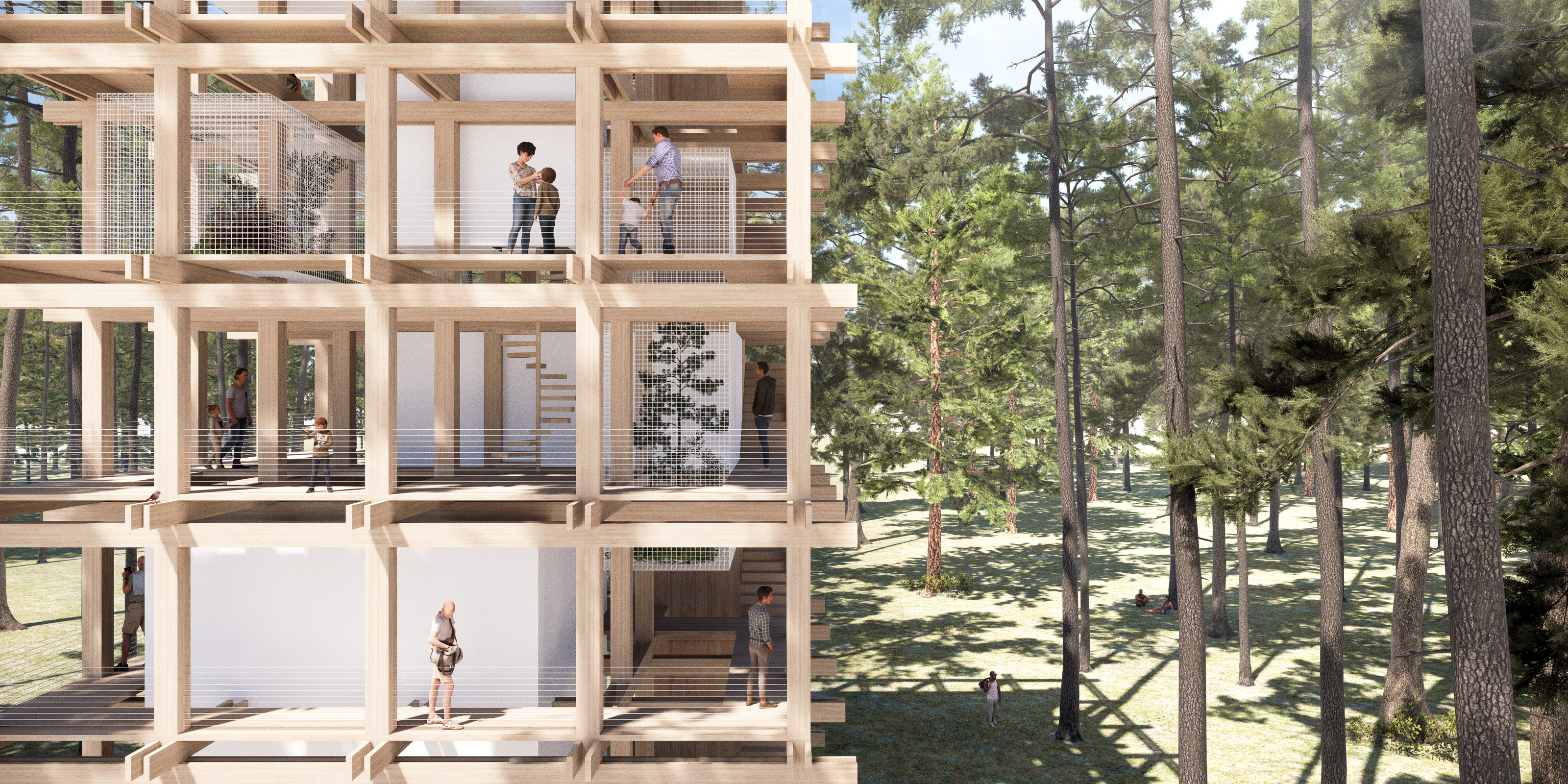 .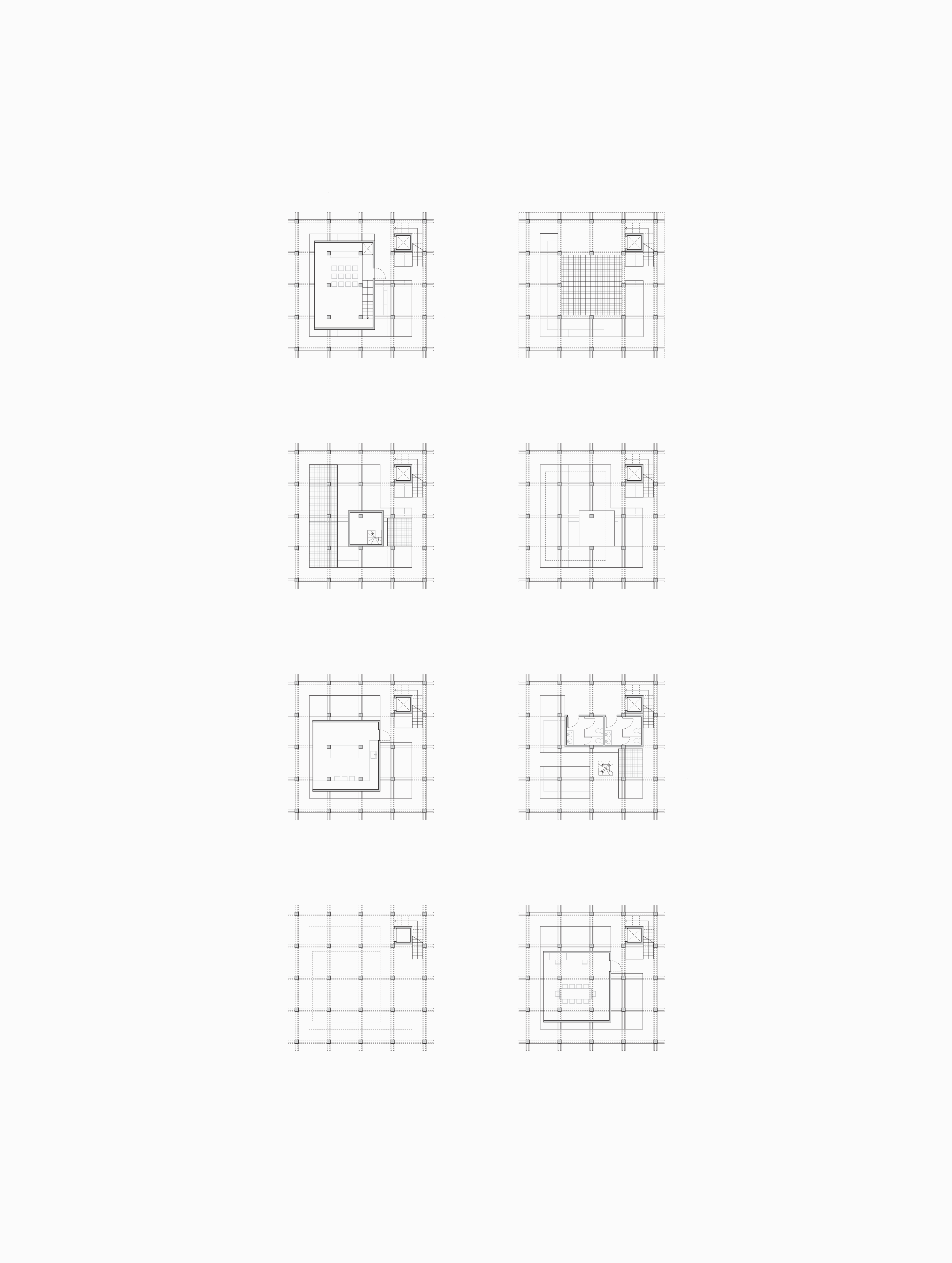 Aviary Tower

Studio / Spring 2016 / Year 2 / Rice Architecture / Professor Gordon Wittenberg
Bird Reserve Visitor & Oberservation Center
Bird watching, viewing platforms, multi-purpose meeting/classroom, ornithological research, bird rehabilitation, administration
The Piney Woods Aviary Tower is a visitor center and birdwatching tower establishing a bird reserve in the Sam Houston National Forest. A bird reserve is a wildlife refuge designed to protect endangered bird species and prevent hunting and habitat destruction. A small administrative center for the reserve occupies the lower portion of the visitor center. Suspended aviaries above provide temporary habitats for bird rehabilitation. The cage-like construction of the visitor center allows the entire structure to be viewed as an oversized aviary, where visitors become occupants as well. Upper levels house public programming, including a multi-purpose classroom space and platforms for panoramic birdwatching.
Prompted by the studio's premise of a structurally-determined form, the project's structural elements become the form itself. Crisscrossing wood beams produce an open cage while programmatic volumes are suspended within, thereby inverting the traditional container-structure relationship. Instead of an envelope upheld by structure within, the reverse occurs where exterior structure upholds volumes within. Nestled in Houston's Piney Woods, the structure is based on a 9' by 9' grid with a two-way wood framing system. Exposure of the wooden members generates a visual blending with the surrounding pine trees. Gently touching the ground, the forest floor flows freely underneath. A catwalk forms a ring around the suspended volumes and bird cages at each level, spiraling visitors up from the forest floor up to the highest observation deck. The tower acts as an index of the forest, enabling visitors to experience the trees at various datums as they traverse up. The topmost level brings visitors into the tree canopy, with a hammock for rest and cloud-gazing, while providing a framed view of the sky directly above.